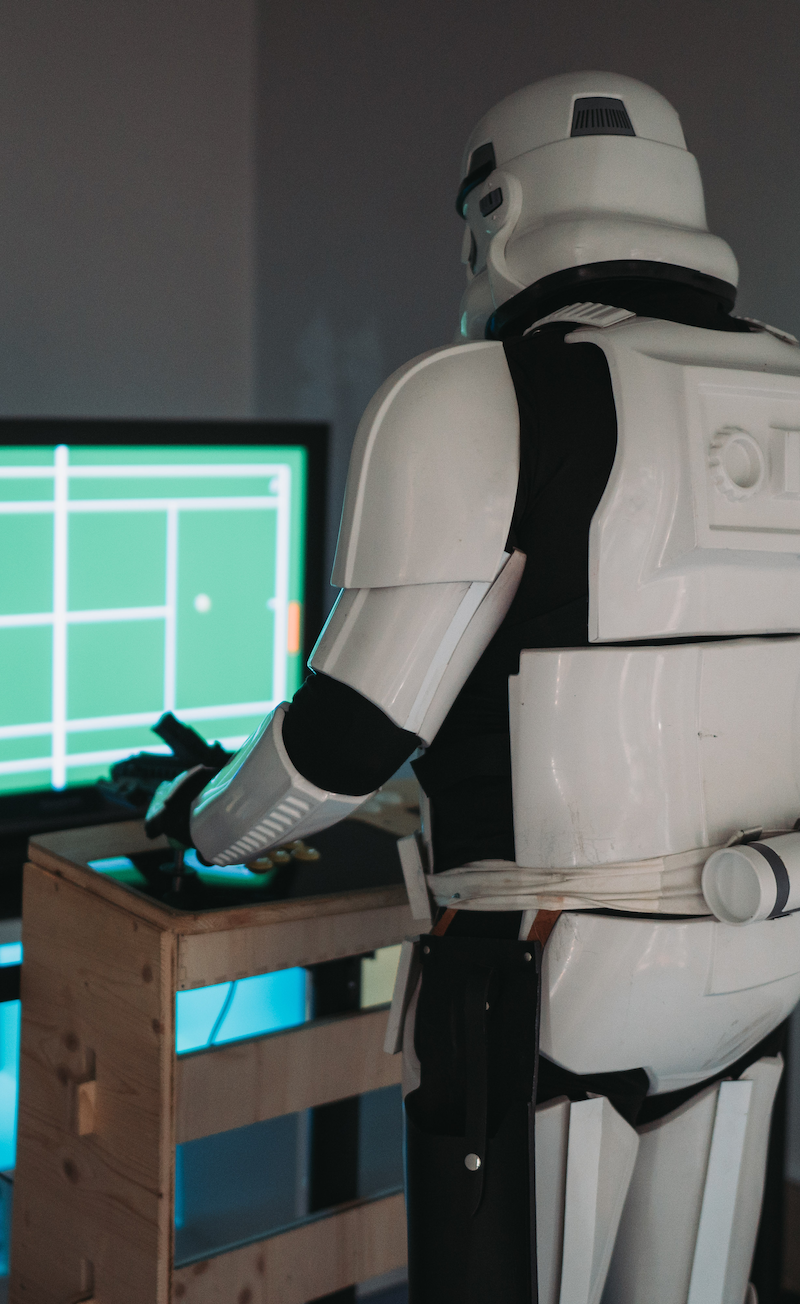 Can we really play in the museum?
YES!!
Consoles, arcade machine, installations, you can experience history while playing.
Is the museum accessible to disabled people?
Of course is accessible to people with disabilities using a wheelchair.
How long does a visit last, on average?
The duration of the visit is on average 2h00.
Is it possible to take photos or film in the museum?
YES. The use of cameras or cameras inside the museum is authorized. Take advantage of your visit to create an extraordinary photo album.
Does the museum have luggage storage or a cloakroom service?
Unfortunately not at the moment.
Are there toilets on site?
Yes, we have toilets for our visitors.
Can I eat or have a picnic in the museum?
No, it is not possible to eat or have a picnic in the museum, however if you are very hungry, the restaurants and brasserie in Tour et Taxis will be happy to welcome you.
Can we benefit from reduced rates?
Yes. The Pixel Museum applies reduced rates upon presentation of an official document justifying your current situation. The people who can benefit from it are teachers, students, seniors, large families and for museum partners. Of course, proof will be required at the cash desk and / or at the control.
Do I necessarily have to buy an entrance ticket to access the museum shop?
No, the museum shop is accessible without purchasing a ticket, access is possible during opening hours.
Is there a car park?
Yes, the Tour and Taxis site has a large car park and access by public transport.
Is it possible to enter several times on the same day with my entry ticket?
No, any exit from the museum is final, each entry ticket is for single use.